Price List in Tally Prime
---
A price list refers to a list of all items maintained by an organization along with their price details.
A price list is generally used by organization, which deal in multiple products.
Price list are maintain in various structures for different types of customer.

Example:
Whole Seller
Dealer
Reseller

Since the price list is structure based on the classification of customer. It is referred to at the time of marketing sales. Whenever price change, the changes, the changes will reflect in the price list also. In the case of bulk, sales discount can also be given to customers.
1. Gateway of Tally->Press F11->Inventory->Enable multiple price level as Yes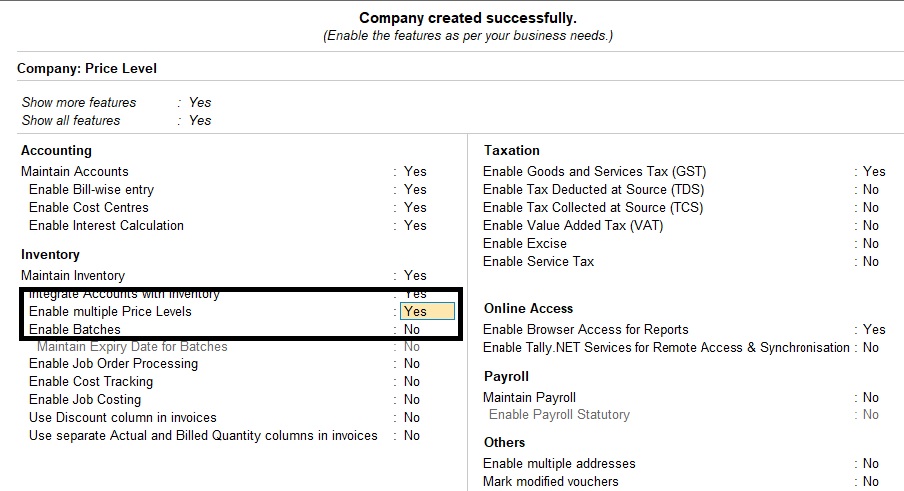 ---
1. Gateway of Tally->Master->Create->Price Level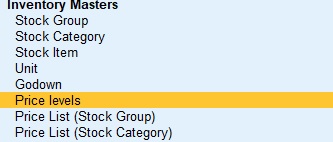 ---
1. Enter the Company Price Levels Names
2. Press Enter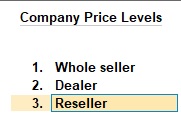 ---
1. Gateway of Tally->Master->Create->Price List(Stock Group)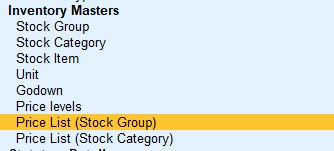 ---
1. Select the Stock Group Name from the list
2. Select the Price Level
3. Press Enter


---
1. Select the Item From the list
2. Enter the Quantity for price level From and Less than to be Create a Quantity
3. Enter the Rate
4. Enter the Discount
5. Press Enter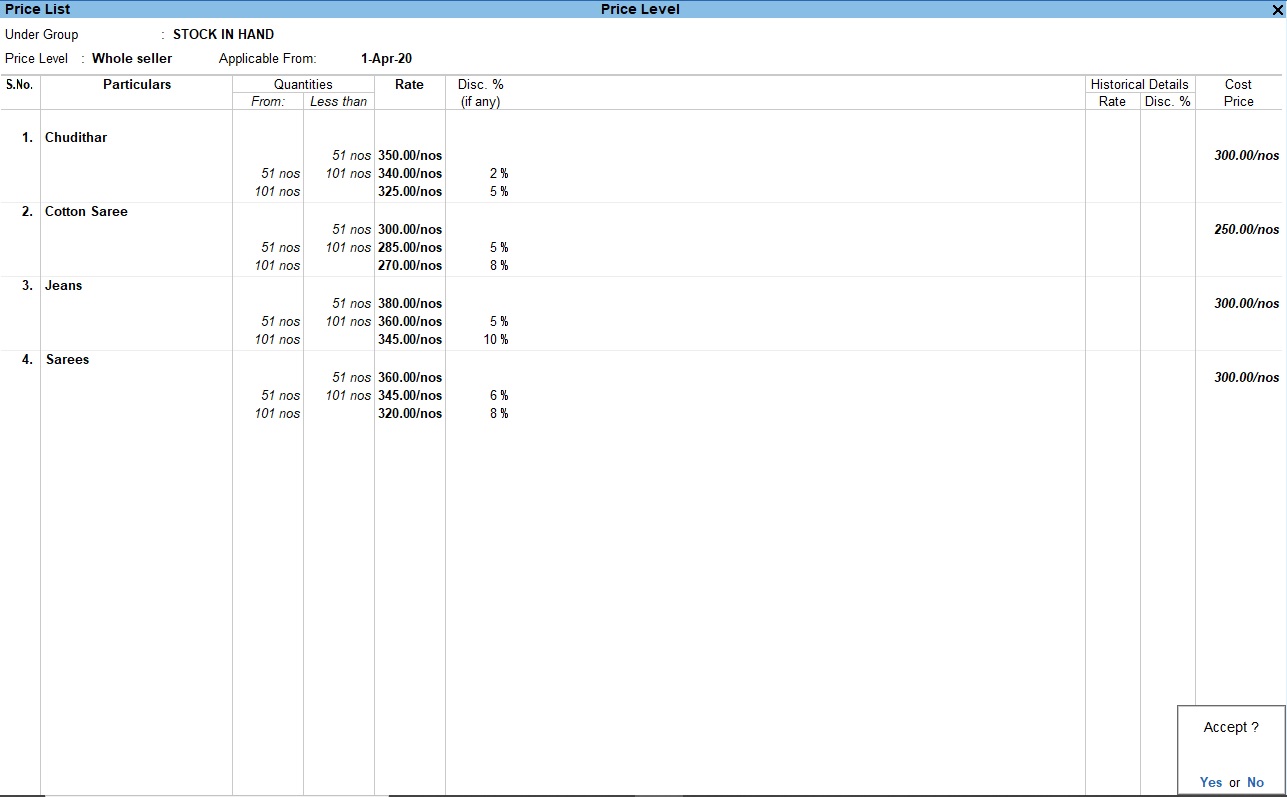 ---
1.Gateway of Tally -> Press F11 -> Inventory -> Use Discount column in invoices as Yes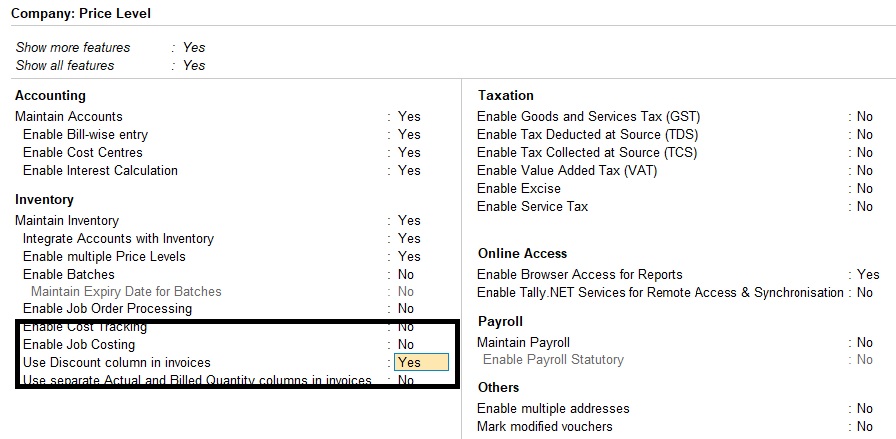 ---
1. Gateway of Tally->Transaction->Voucher->Sales(F8)
2. Select the Party A/c name
3. Select the Price Level from list
4. Enter the Sales ledger
5. Select the Name of Item
6. Enter the Quantity
7. Enter the Name of Item Discount
8. Press Enter

---
Price List Sum
---
Items
Whole seller
Dealer
Reseller
Chudithar
Rs
Discount (%)
Rs
Discount (%)
Rs
00-51
350
-
380
-
400
51-101
340
2%
365
-
400
101 above
325
5%
340
10%
400
Cotton sarees
00-51
300
-
340
-
370
51-101
285
5%
310
-
370
101 above
270
8%
290
5%
370
Jeans
00-51
380
-
420
-
450
51-101/td>
360
5%
400
-
450
101 above
345
10%
380
5%
450
Sarees
00-51
360
-
390
-
400
51-101
345
6%
370
-
400
101 above
320
8%
350
8%
400
1. Apr 2 Goods sold to M/s. Jayappa Readymade (Whole seller) for the following
Cotton sarees 150nos
Sarees 550nos
Jeans 400nos Sales tax 10%, Vide bill no: JR02 (25days)
2. Jun 5 Goods sold to Mr. Nalli Readymade (Dealer) for the followings
Jeans 50nos, 100nos, 150nos
Cotton sarees 50nos, 100nos, 150nos
Chudithar 50nos, 100nos, 150nos
Sarees 50nos, 100nos, 150nos Vide bill no: NR55 (25days)